Garden Planters
15 May 2014
These troughs are very simple to make and are good for planting herbs, salads, small veg and even big veg (see sweetcorn below). I made them out of cheap B&Q decking boards that are pre-treated but now regret doing this. Not because of the joinery (c.f. coldrames) but because of worries that whatever is used to treat the wood is leaching out into the soil and hence being accumulated by the plant - mmm fungicide salad. It seems that arsenic was banned a long time ago - but whatever wood preservative is used it can't be that good for you if it's trying to kill insects and fungi (both eukaryotes!). Plastic liners help but next time - back to the untreated wood.
The design is visible from the pictures - but the key is to base the width and height on fractions of the available timber. These are 1.2m long as the standard (cheaper) decking boards are 2.4m. The base is 2 or 3 board widths. Leaving gaps between the base boards helps drainage but I also added holes and rocks to the bottom before filling with compost. They take a surprising amount of compost (you can calculate the volume…), which is worth factoring into the total cost.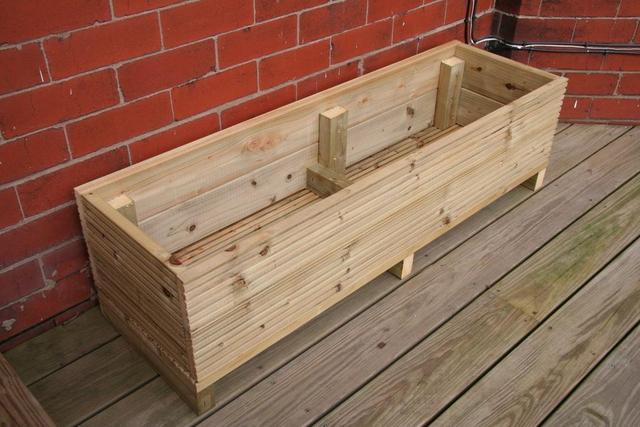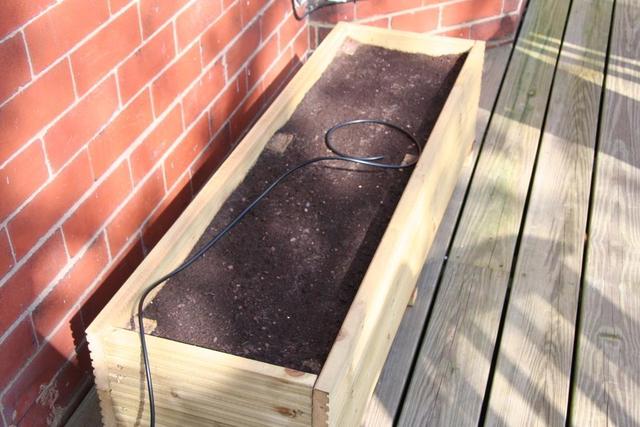 Automatic irrigation system added to avoid tedious watering requirements. I use a Hozelock Aqua Control Water Timer - works well, no fuss - automatic irrigation simplified.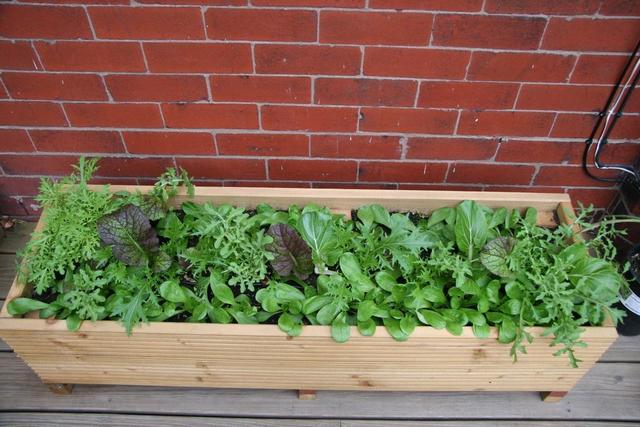 This was the first batch - although the trough was lined with plastic, the leaves that touched the treated timber all died. Lovely.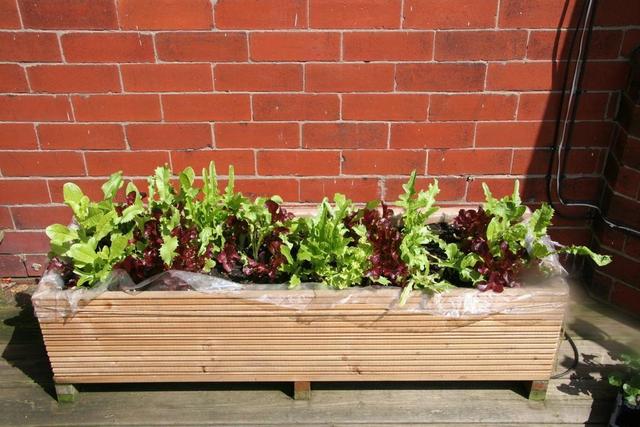 Second attempt - full plastic lining.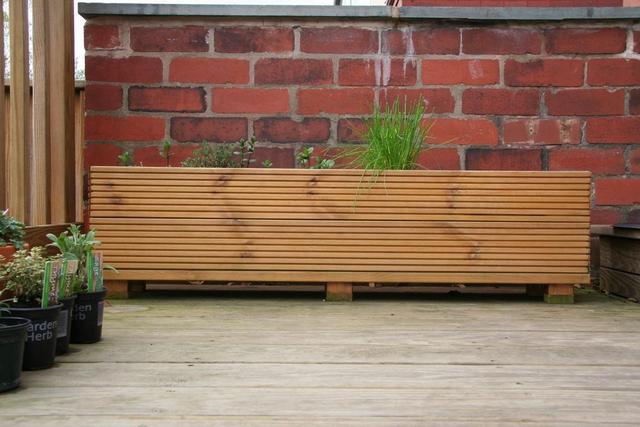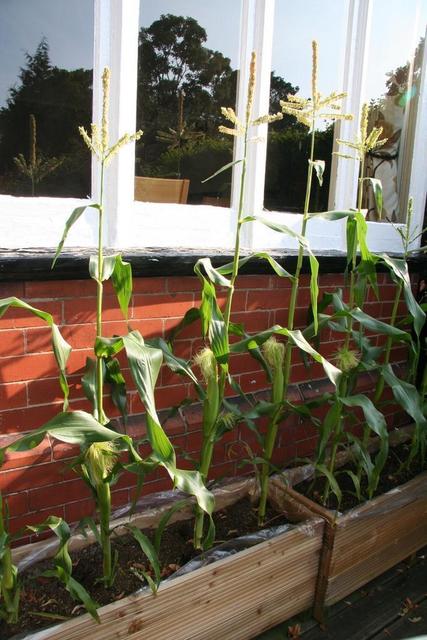 The sweetcorn worked well in the end - helped by a South facing garden wall. However, as you only get 2 proper corns per plant you really need more space and to space them in a grid to help their wind-based pollination.