Coldframe
06 Jan 2011
A weekend project to build a coldframe to give some protection to non-hardy plants and seedlings.
Google SketchUp used for design: Coldframe Sketchup Model
Used treated timber 2x2s and value decking boards.
Built a frame for the window tops with a design to allow rain to run off.
Acrylic panels were used instead of glass for safety.
Circular saw used to cut joints and diagonal cross-cut.
Wooden prop kept in place with bar inside front.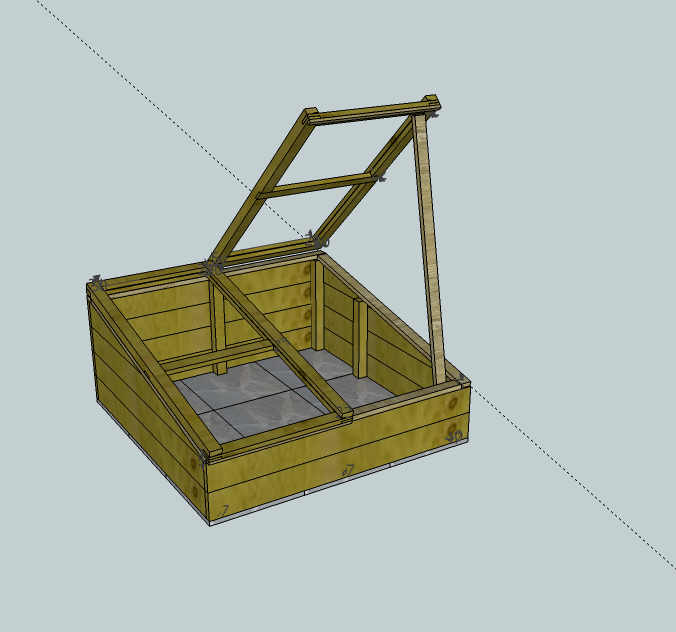 Looked so simple in the model. Hadn't really factored in how I would do the hinges but blundered on anyway.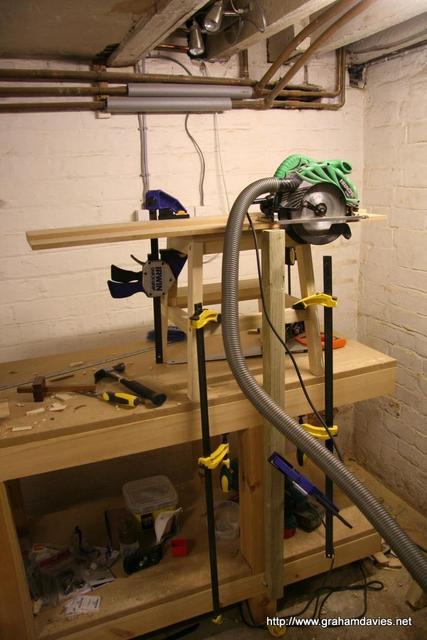 Don't try this at home kids. No seriously - this looks ridiculously dangerous looking back on it! Should have bought a bandsaw earlier.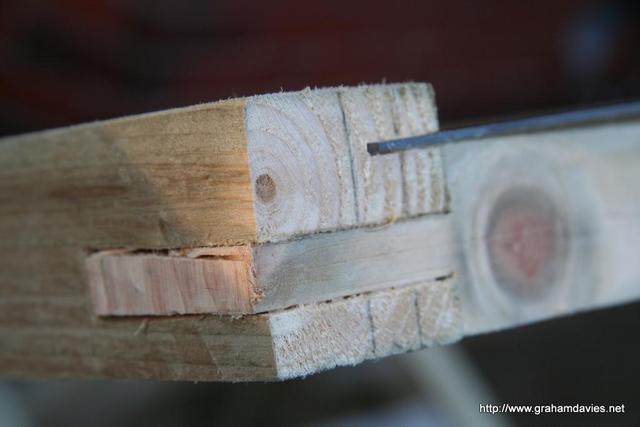 Not pretty but should hold. I've stopped using treated timber recently but at the time I didn't really want to spend too much time spraying treated wood sawdust everywhere.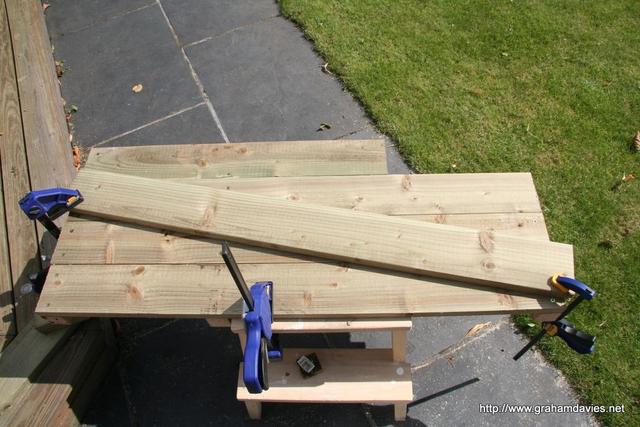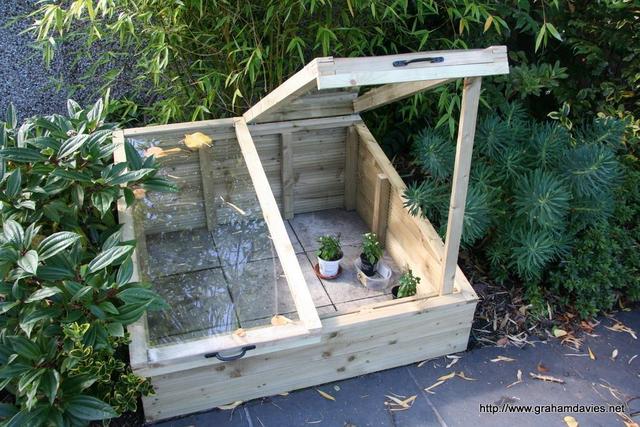 Worked out in the end. Hinges were fairly easy. The tricky part was getting a seal around the underside of the lids. The water run off works well and the perspex is still ok in 2014.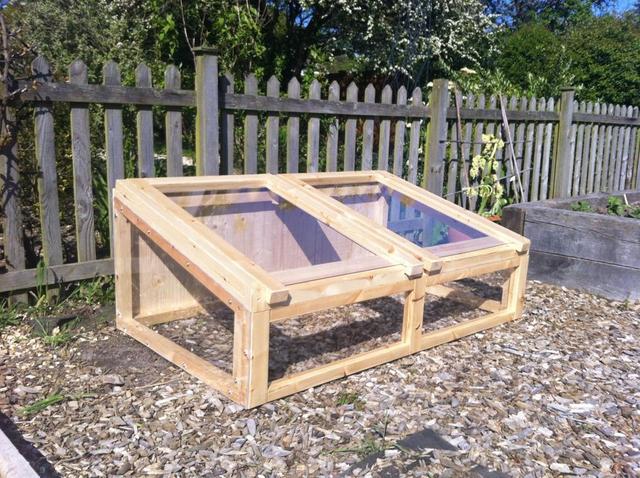 This is a second coldframe built to a different design. This time made out of joinery grade 'redwood' pine and then treated after joints were made. Machined lap joints for the lids and cut channels for the perspex with the router. Much better using proper timber and so far it has not warped or suffered with rot - agian a few years later.