Dolphins, Whales and Gastroenteritis: Oh My!
03 Mar 2006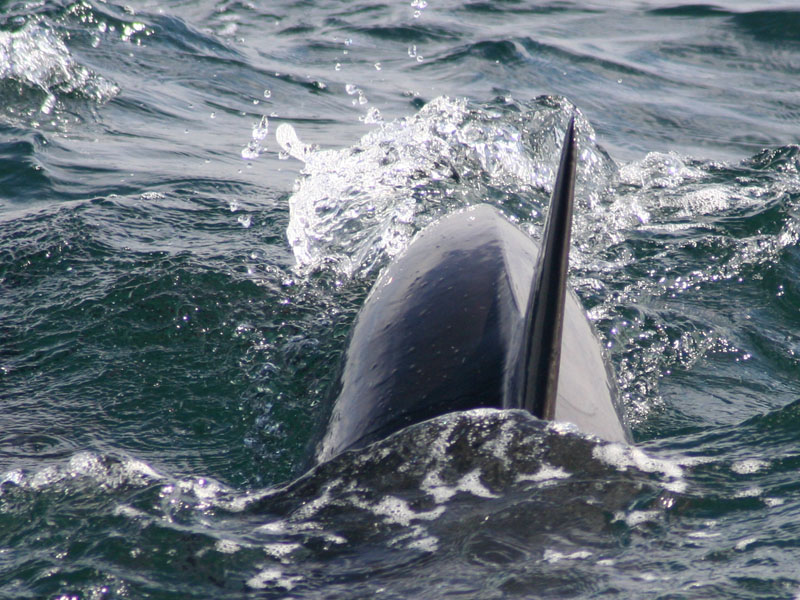 My mum and aunt finished their spectacular train journey in LA last Friday. Starting in Denver they took in mountain scenery all the way to San Francisco before travelling down the coast. Expecting 3 days of glorious sunshine and progeny/relation-guided tours what they got was 2 inches of rain and a sick person. Everything started ok with a 'lovely walk' by the Venice Canals and beach in the sun. The GPS even turned up a nice track by Ballona Lagoon to complete the circle.
My guts decided to take a starring role in the weekend about 30 minutes before boarding the high speed catamaran to Santa Cruz Island. An island that it turns out is inhabited solely by conservationists and is 28 miles, or a $6,000 helicopter ride from the nearest hospital. This we are helpfully told by the friendly guide after disembarkation and continued to ring in my ears during the hours that I spend curled up on the grass between dashes to the pit toilet.
Before you begin filling in your sympathy vouchers you should know that I did get to see a school of dolphins feeding and playing around the boat on the way out and three grey whales at close quarters on the way back - well worth the price of admission.