Hobnobbing in Hollywood
06 Apr 2005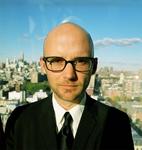 Siobhan came to town to visit Catherine so the tour guide hats came out again. Unlike the parentals, who wanted sun and scenery, Siobhan wanted the authentic tourist trip. Venice Beach, Sunset Blvd, Stars Homes Tours and shopping took up some of last week while I was at work. Friday night we saw Dave Gorman's Googlewhack Adventure - which I highly recommend if you can catch him. We then went to San Diego for a day trip on Sunday and C and I wandered around Balboa Park.
All fairly standard so far but yesterday took the biscuit. A VIP tour around the WB studios was ok, but they didn't let us on any of the sets like last time. Then we went to see a taping of 'The Late Late Show with Craig Ferguson'. On the show was Moby and Jimmy Smits. The whole thing was in a very small studio with a fluffer who turned us all into seals - clapping like morons for the hope of some crappy T-shirts and memorabilia. Poor Moby looked traumatized when he came out and we were all clapping like idiots - I didn't blame him.
After the show we took a wander around The Grove and while I was waiting for them to finish in Gap I heard the dulcet tones of Robbie Williams passing by. Like a right bunch of numpties we blundered up to Robbie, who was already posing for another English group, and asked for a photo… he then proceeded to take one of us - no doubt for his album of freaky fans.