MBA Diploma Stage... Done.
14 Jun 2008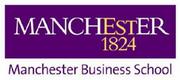 In theory at least, assuming exam disasters, I am through the first stage of the MBA. It has been quite a roller coaster ride so far and last September seems so long ago that it appears that my life is now being measured in dog years. Although 'Not Rocket Science', the course is rather intense to say the least, with endless group work, lectures, fancy jargon and almost entirely meaningless two-by-two matrices. Sleep has mostly become a memory, weekends generally merged into weekdays, the pile of textbooks and reading stands as tall as a small pony, my eyelids now have lines where no lines existed before. Despite, or possibly because of, all this hard work, it has been a fantastic experience so far. Here is a list of things that spring to mind that happened in the last 10 months:
Outdoor team building and adventure weekend at Brathay
Accounting, Economics, Corporate Finance
Soft Management Skills and Personality Colour / DISC Profiles
Community Project helping market Wythenshawe Hall
Business Research Methods, Managing International Business Systems
Marketing with Stephan Henneberg
Management Information Systems, Operations Management
Strategy with Gary Davies
People Management and Organisations (PMO) with Richard Phillips
The Minto Pyramid - presented by Barbara herself!
MBAT - MBA Sporting weekend in Paris
Mergers and Acquisitions (M&A) Project that went on forever
Project working on mobile marketing in pubs
Venture Capital Investment Competition (VCIC) Finals in North Carolina
Meeting loads of other MBA students from around the world
Presentations from CEOs and Execs of blue chip companies
I now have 1 weekend off and then launch into a 10 week internship on Monday morning. After that there are two sets of electives (more lectures) and an International Business Project to be done. So, I guess I'll be a student for a little bit longer!