Mini Sofa Tables
15 May 2014
These mini-sofa tables are a design I am quite pleased with. They are less of a nod towards and more of a headbutt in the face of nested tables.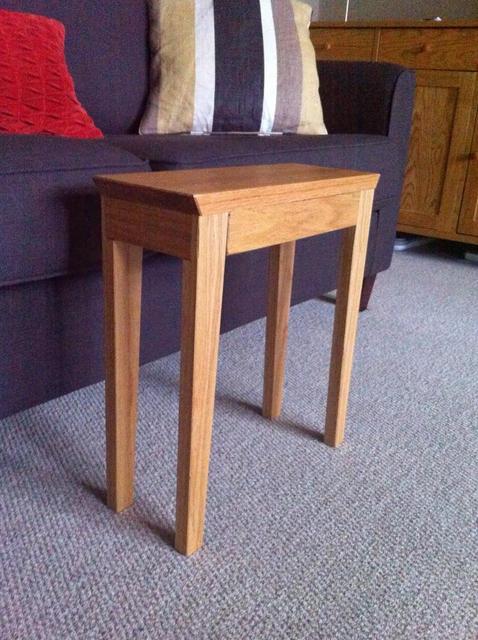 Original design with a squarer profile to match other furniture in the room. This model in oak with tapered legs cut before I owned a bandsaw by using a rather elaborate and not recommended clamping jig and router table.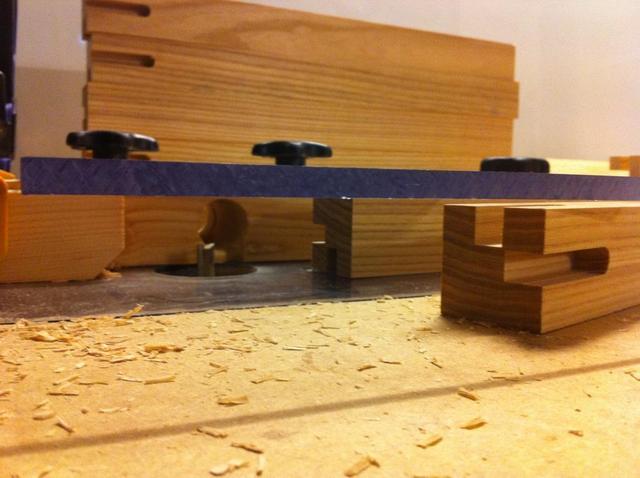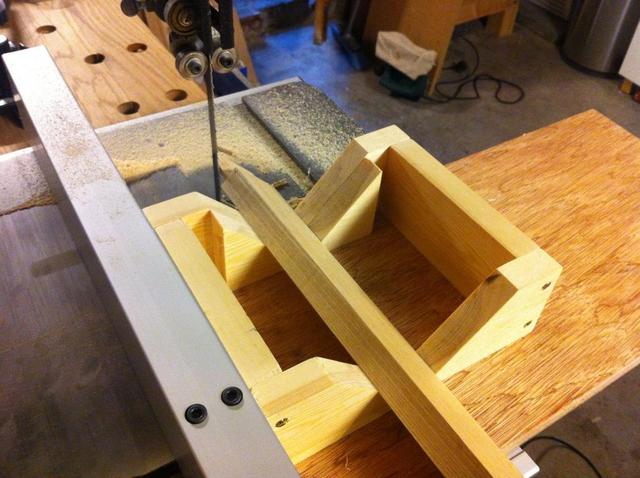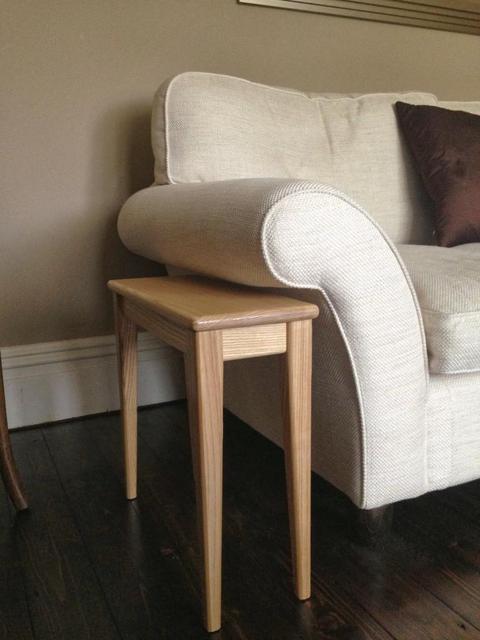 The second model, for a different room, was made in ash with the luxury of the bandsaw to taper two sides of the legs. This was followed by rounding over on the router table to produce a smoother look. This version is custom built to fit under the arms of the sofa / couch. Felt feet are used to prevent floor scrapes.
No nails or screws were harmed in the production of these tables. Proper job.