Garden Wildlife
15 May 2014
Unlike in the good old days (when bees made honey, spiders made gravy and wasps made nothing) nowadays it seems you have to provide suitable sustenance and accommodation in return for these services. The RSPB Projects page outlines some of the creatures' demands. Best get building.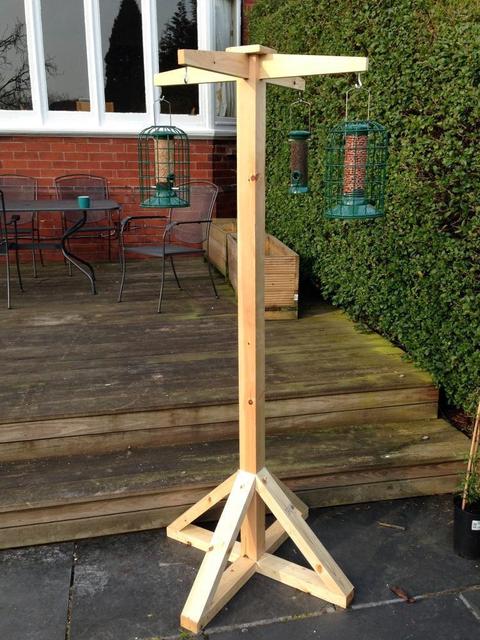 Primary demand - birds now need to be fed. Scavenging for food is so 20th Century. Not only that - different birds demand different foods (goldfinches seem to require niger seeds) and squirrels don't seem to have read the memo that this is not for them. Cages are thus required - although robins seem to object to this and demand their own method of feeding. This feeder is a basic (some say dull) design, but serves the purpose and uses joinery that is trivial with the combination of band and mitre saws.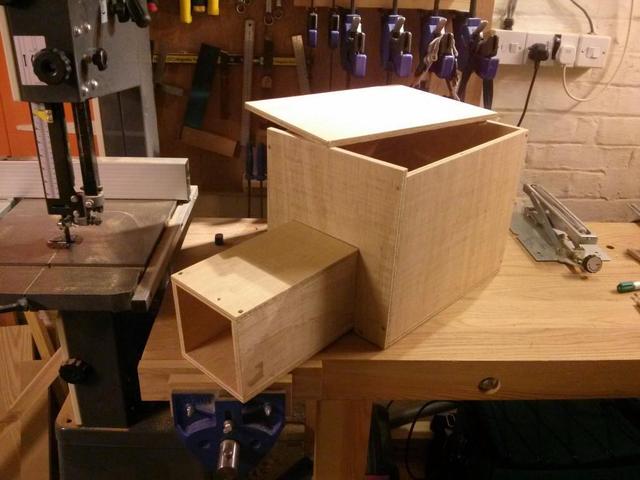 The British Hedgehog Society (of course) have provided a handy leaflet that outlines these spiky creatures dwelling specifications - even down to the council tax band. The design pictured here is the Council Tax Band H version (very posh) and is made from untreated (critical) hardwood ply. The tunnel prevents predator entry and a leaf and earth roof is topped with plastic to provide over-wintering shelter and peace.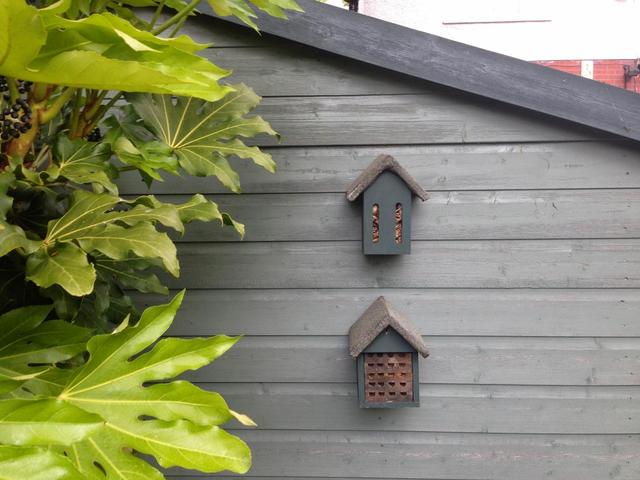 Two insect dwellings. Solitary bees occupy the lower level, with routed slots in a basic multi-floor hotel layout. Above, a more rustic abode provides shelter for ladybirds (ladybugs) and their guests.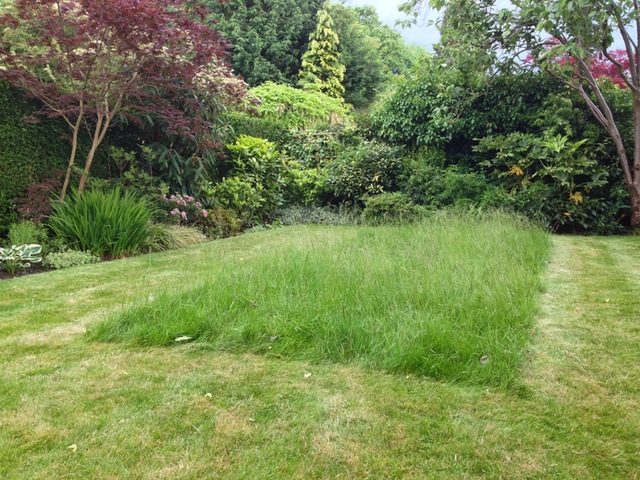 The wildlife garden also features an area 'laid to lawn', with twin-level grass for insect shelter and bird feeding. I have nicknamed this the 'mowhican' - a new word, which I hope will one day be attributed to me. For Google's benefit - a mowhican is an area of lawn where the edges have been mown short leaving a strip of noticeably longer grass in the centre, which provides multiple habitats for wildlife. This photo also shows the wide selection of flowering plants, aiming to provide year round delicacies for the nectar connoisseur.