Fitted bookshelves
15 Jan 2011
Designed in Google SketchUp: Sketchup File
Shelf heights designed to fit books with only a finger gap for access.
Constructed from 25mm MDF carcass, 16mm MDF back panels and 20mm 'Redwood' panels to hide exposed MDF edges.
Shelf edges routed using a rabbeting bit to give a 12.5mm rabbet to fit dado rails routed into uprights.
Built a jig for consistent dado routing.
Picture rail and skirting board attached to front to give true 'built-in' look.
Secured to wall using battons.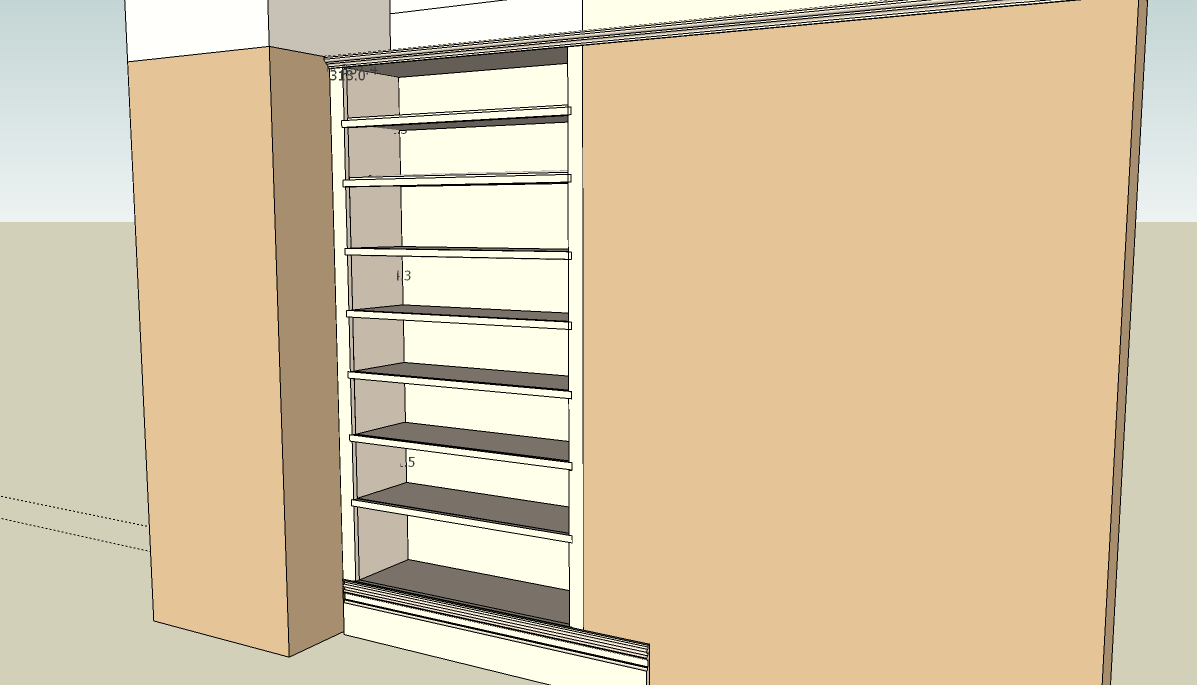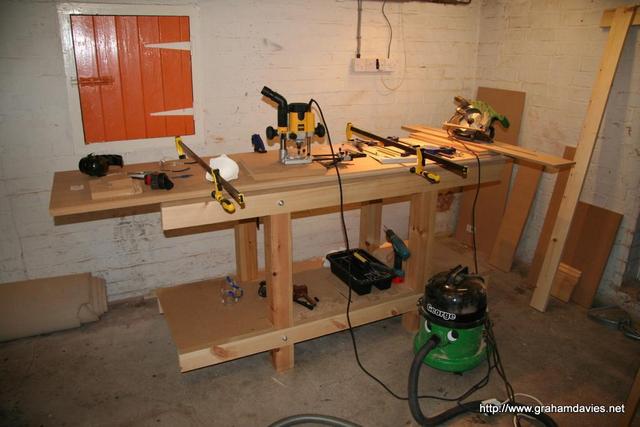 The two side panels were clamped together and a slotted template jig was used to guide a straight router bit across the width to provide dados for the shelves.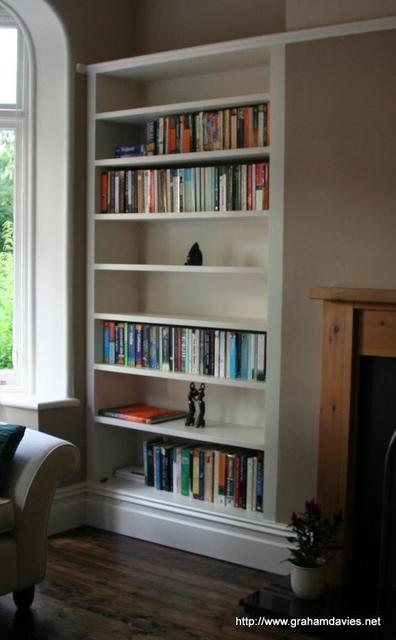 More books added soon after…